Best Restaurant Junk Removal Services in Palm Beach, FL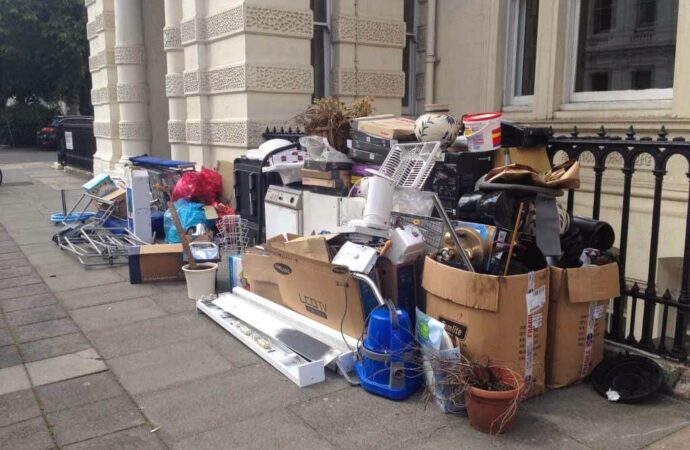 Removing all the junk from a restaurant is as crucial as knowing how to serve your clients and offer them the best food they have ever tasted. After all, a restaurant will have a lot of problems if the junk accumulates, which is very much likely if you're only relying on the municipal service, which doesn't pass through as often as it should in many cases, making you deal with the junk yourself, especially when you own a business that needs to dispose of it every day. Our team at Palm Beach Junk Removal and Trash Haulers offers restaurant junk removal services, which will be perfect for you or other restaurant owners that need to establish pickups and get rid of all the junk in their places.
How do we help you with your junk in specific? Well, the idea is to have our team go to your restaurant and offer a hand with the pickup of specific junk or if you have more trash and garbage than you can deal with, so if this is the case, we will go there, deal with the heavy lifting, and throw everything on our truck for disposal or recycling depending on the type of junk and waste you're getting rid of.
Our team will help you handle all the issues with how you must manage the disposal and junk and ensure you don't have to worry about bad odors or focus on how you can get rid of all the trash that keeps accumulating in your commercial property.
The idea is to either have us as a one-time service that only goes and picks up the specific junk you have been trying to dispose of, or you can count on us for recurring pickups and services if you need to constantly remove the trash and junk from your restaurant.
Why Won't Local Services Help More?
Because they are already limited as they are, you see, it is quite hard to meet a quota and serve an entire area on a regular basis if they decide to pick the junk from everyone's property every day. You will also have to deal with the fact that there isn't always a preference for restaurants and other commercial properties, so you cannot expect municipal services to go and pick up all the junk you have, especially if what you're trying to get rid of isn't exactly food waste only.
When you rely on companies with junk removal services like us, you're guaranteed to have all the help and support for your needs. We will focus on having the junk all removed and ensure you won't have to rely on several services as long as the junk and rubbish you're getting rid of is non-hazardous. Let us know in advance if some of the items contain chemicals and substances.
For instance, computers, microwaves, and similar electronics need to be disposed of properly and differently. Therefore, we will need to know what you need us to take care of to prepare the best process and steps to dispose of the items or recycle them whenever it is possible and needed.
Our company Palm Beach Junk Removal and Trash Haulers, really cares about the environment, and we want to keep everything as eco-friendly as possible, so expect us to not only take on your junk but also focus on disposing of it in the recycling facilities we own or have partnered with.
How to Request Your Restaurant Junk Removal
It only takes a call, email, or filling out our contact form to request the service.
Our team will be waiting for your message since you're the one that needs to take the first step. Otherwise, we won't be able to know how we can help you, where, and why.
Once you have contacted us, feel free to let us know all your worries and what needs to be done in your restaurant in terms of the junk you need to remove from the place. We will plan a visit to assess the situation and see the items you want us to take away from you.
If you have a recurring pickup in mind and need us to schedule them for you, so there's no need to worry about trash and junk anymore, let us know so we can add you to our regular pickups in the area and take care of the junk every day if needed.
Or let us know if this is a one-time pickup so we can provide an estimate accordingly.
Here is a list of our services you can get at Palm Beach Junk Removal and Trash Haulers:
---
Palm Beach Junk Removal and Trash Haulers is the top company in West Palm Beach that offers the best residential and commercial junk removal services. Here's our additional services:
---