Best Commercial Rubbish Removal Service in West Palm Beach, FL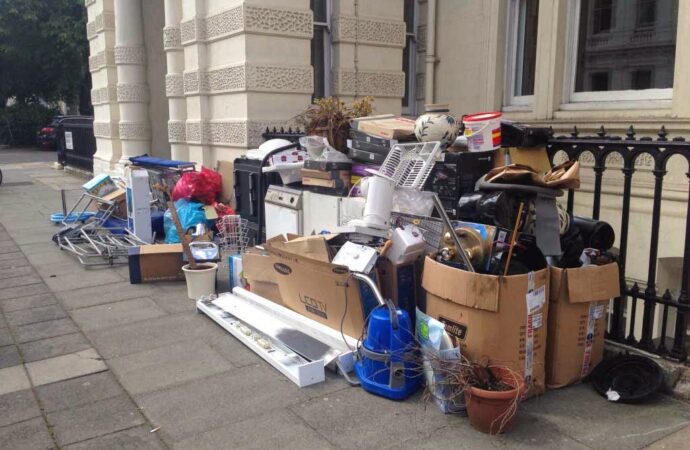 You name it – warehouses, stores, restaurants, hospitals, malls – most of these companies are causing a lot of waste. The commercial Rubbish disposal is one of the strengths of Palm Beach Junk Removal and Trash Haulers. Commercial rubbish disposal can be an agonizing job, forcing you to ask experts for assistance. It's one of the problems that you won't be facing on a regular basis but it can be a hassle. The response you need can be to call our company.
Our company is a well known local brand, with extensive experience in the industry. We're also considered an important household and office waste disposal service. You might be shocked by how many daily activities end up producing huge amounts of waste. If you are doing a renovation project in your office, decluttering your garage and commercial building in the basement, or maintaining your facilities, all of these activities would contribute to the waste generated.
Palm Beach Junk Removal and Trash Haulers ‌-‌ ‌Here for you
---
Most commercial building owners charge considerable amounts of money to get rid of the garbage. Most town agencies and companies have found our service to help them save a lot on their daily waste disposal costs. Instead of paying for it daily, you just pay us to come and take away your things when you really need them.
Being experts is good for our business in the dumpster and trash market. We give our clients a responsive, high-quality, and reliable service customized to their needs. The positive feedback and ratings from our happy customers are proof of our being the best. Not only do we benefit by providing our customers with our services, but we also protect and preserve the environment by responsible disposal of your waste. We want our customers to feel at home with our business. You don't have to visit our office if you want to make use of our services, just call us and book an appointment today for a trouble-free service, which is provided safely and efficiently.
Here is a list of our services you can get at Palm Beach Junk Removal and Trash Haulers:
---
Palm Beach Junk Removal and Trash Haulers is the top company in West Palm Beach that offers the best residential and commercial junk removal services. Here's our additional services:
---