Best Debris Junk Removal Services in Palm Beach, FL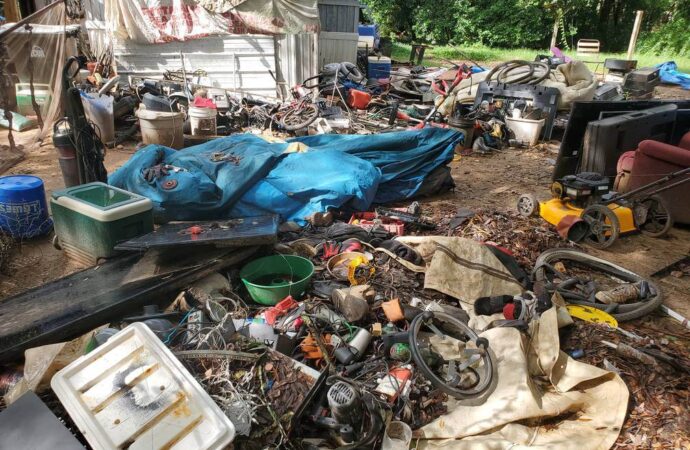 Debris can accumulate fast, even when you're not necessarily dealing with a big construction project that will, naturally, involve lots of junk and debris all over the place. As a result, most homeowners or business owners are out of the base when they see themselves having to deal with all the construction junk that keeps piling up. Fortunately, Palm Beach Junk Removal and Trash Haulers is a company that can help you with all your debris junk removal needs by visiting your construction or work site and getting rid of all the junk that is starting to be a nuisance.
In many cases, debris is not only a problem during construction but even when you're just trying to clean some areas and get small renovations done. In those cases, we still offer our support and make sure to put everything together, do the heavy lifting, and throw all the debris and junk in our truck, so you don't have to see it ever again.
We want you to know that debris doesn't really need to be concrete and your regular walls, either. You see, the word itself involves a lot, and when it comes to removal, we just want to say this: we handle ANY TYPE of debris. Therefore, you can contact us to go to your place and see the amount of debris you're dealing with.
If you have any of these elements, items, or materials in the space, it can be considered as debris and enters this service we offer to all Palm Beach and surrounding areas:
Pieces of wood, metal, and other building materials—those that aren't being used, broken, or damaged.

Leaves, tree limbs, dust, toys, some appliances, and even equipment from repair work.

Your regular garbage and trash.

Piles of items and clothes that aren't used anymore or you have been putting aside.
We would love to help with all the removal, and when you hire us, there's a major benefit: we work with recycling.
This means that unlike other junk removal companies in the state, our team worries about inspecting the debris and items you are hauling away and determining what can be recycled or even donated, so we split them while loading the truck and make sure to take them to the right facilities.
How Do We Help You Get Rid of Your Debris?
The process of accessing our services is simple, just as much as how we take care of the hassle and ensure you don't have to worry from now on.
First, let's make this clear: you need to take the first step in calling us and scheduling a visit with our team so we can see the amount of work and debris and provide a quote from there.
Now, it isn't always necessary to do this in cases like the following:
You have an emergency and need to dispose of the debris as soon as possible. In those cases, you can contact us, and we will assign a truck and team to help you, who will also give you the estimate as soon as they arrive so you can make the decision.

Sometimes, you don't have debris all over the place because your project or junk has taken part yet. In those cases, we can help you determine the average of junk you'll need to deal with, and we will provide an estimate around that.
Once you have all this done and our team has provided an estimate, you have the last word, and keep in mind our quotes are non-obligatory. Hence, you don't need to hire us just because of it.
That being said, our process of disposing of the debris is even simpler:
We will get to your property or space.

Haul all the debris away, including other items and waste that might not be on the previous list.

Make sure to clean and sweep up the area, so it is like new.

Take everything to the right facilities: recycling sites, transition stations, or places for donations.
How to Contact Palm Beach Junk Removal and Trash Haulers
All it takes is a call to book us; you can also email our team or fill out the contact form on our website with all the information requested.
We would love to help you with your debris junk removal needs and ensure there is no need to exalt yourself over this process when it can be made simple with our team's help and experience.
Here is a list of our services you can get at Palm Beach Junk Removal and Trash Haulers:
---
Palm Beach Junk Removal and Trash Haulers is the top company in West Palm Beach that offers the best residential and commercial junk removal services. Here's our additional services:
---