Best Monitor Junk Removal Services in Palm Beach, FL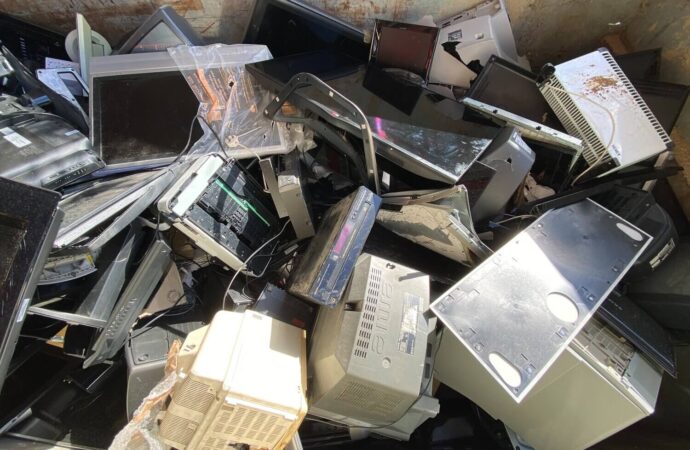 It doesn't matter what you're dealing with; as long as it is electronic and you know it cannot simply be disposed of with your regular municipal service, or it isn't the best option to do so, you will need to rely on companies that can help you with all types of removals around these items, including monitor junk removal. Palm Beach Junk Removal and Trash Haulers is a company in the area that can help you work around how you must dispose of monitors properly to ensure that their working parts can be reused and harmful materials avoid landfill or that every piece can be recycled, and even reused by others.
Computer monitor disposal requires special considerations, as these old monitors are difficult to sell and contain toxic metals and chemicals, and you cannot just destroy them with the usual trucks and equipment most local services use, or other companies like us decide to focus on—we must make it clear that we're always focusing on recycling and the best support in every step, so don't expect us to be like the rest.
Our team is full of professional junk removers that can help you recycle computer monitors and other electronic waste without any issues, and all you have to do to get access to our services is to call our company, and we will work around the number of monitors you have or the total amount of junk you need us to remove for you to take it to the right recycling facilities and disposal or transition centers.
Disposal of Old Monitors Doesn't Need to Be a Hassle
When you are trying to get rid of all electronics, and this includes the monitors that led you to this page and our service, you must know that recycling and even reusing them when possible is what matters in the industry the most since you get to conserve natural resources, use missing parts to repair other items, avoid more pollution by not leaving the monitors in landfills, and you get to keep everything green with proper recycling of other precious materials contained in the item itself.
Computer monitors can also be made from metal, plastic, and glass. Some monitors also contain lead from the color cathode-ray tube (CRT) that creates the images. The EPA (United States Environmental Protection Agency) states that some electronic devices, including computer monitors with color CRTs, are considered "hazardous" by federal law.
These monitors must be handled with care according to federal law, and we want to make sure that you aren't just leaving them in your front yard for regular disposal since this is against the law and you won't get your monitors disposed of either as municipal services won't pick them up, and they shouldn't.
Don't toss your computer monitors around. Instead, contact our team to get access to reliable members who will handle the entire process of getting rid of the items and ensuring they go to the best facilities and centers.
When contacting us, you will make sure that you don't have to deal with heavy lifting regardless of the number of monitors you need to dispose of and that every single one of them is a load to the truck while our capable team takes it to the best places for disposal and recycling.
We Always Focus on Recycling the Monitors
Specialty facilities offer monitor recycling, where workers sort and carefully dismantle the parts so they are inspected as well, and the hazardous substances or parts they contain can be dealt with properly and without further risks to the environment.
To safely dispose of mercury and lead, old tube monitors need to be dismantled. The metal and plastic parts can then be recycled. Sometimes, the monitor can be given to a local non-profit that doesn't mind it.
With our team at Palm Beach Junk Removal and Trash Haulers, you won't have to worry about a single thing since our team has a history of environmentally friendly practices.
We also offer great customer service. You can expect a pleasant, easy experience, and rest assured that we will arrive on time to provide a free estimate. Once you have agreed, we'll get to work immediately to complete the computer monitor disposal process and ensure all your junk removal needs are covered.
Contact our team to schedule your pickup, which can be either recurring or only one-time pickups for the specific monitors you need to get rid of by the time you contact us.
Here is a list of our services you can get at Palm Beach Junk Removal and Trash Haulers:
---
Palm Beach Junk Removal and Trash Haulers is the top company in West Palm Beach that offers the best residential and commercial junk removal services. Here's our additional services:
---