Best Trash, Waste, & Junk Removal Services in Atlantis, FL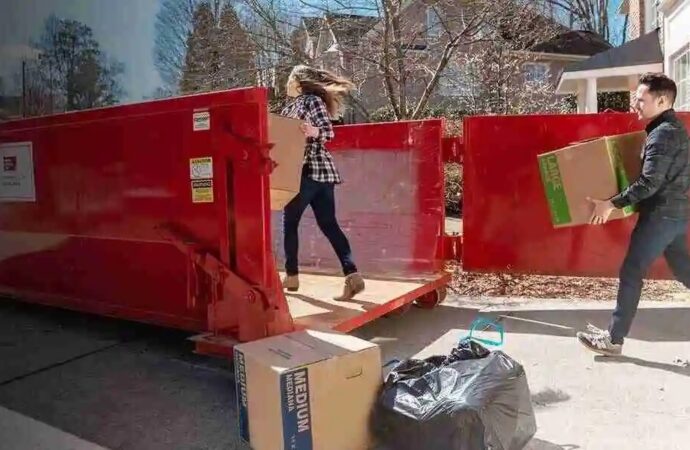 If you're looking for qualified experts that can lend you a hand or two when you're trying to get rid of all the trash and garbage in your property, you need to make sure they will do more than stand in front of your property and wait for you to move all the items and junk. Palm Beach Junk Removal and Trash Haulers will help you with everything you need if you're located in Atlantis and all surrounding areas.
We know there are many homeowners and commercial owners struggling with getting rid of their regular garbage and junk or just trying to dispose of debris and other elements that are left behind due to some projects and items they are trying to remove from their properties. However, when they reach out to their local services or try to throw the junk in their garbage bins and regular dumpsters, most of the services won't be able to pick up everything inside.
There are many limitations with the regular junk removal service, starting with the fact that it doesn't usually pass in front of your property or pick up the waste as often as you would like it to. Also, you may be a commercial or even residential property owner that is constantly disposing of items such as electronics, appliances, debris, or other types of junk for specific reasons, yet they're unable to help you at all.
This is when our services play a big role as we're able to help you with your general rubbish or garbage junk removal needs so you can throw all the items that are taking up space or finally get rid of the junk that you need to constantly throw due to the type of materials you use or work with.
If you contact our team, we are able to offer junk pickups for full-time needs, meaning we will regularly pick up your garbage and dispose of it or even take all items and waste to the right facilities so they can be recycled properly. After all, we are a company that worries about eco-friendliness and do our best to get the most out of your junk in terms of when you're getting rid of items that could work for others or could pollute the environment when left in your regular hauling spaces or stations.
We will focus on setting a recurring schedule, or you can even work with us for one-time pickups, and we will take all the junk to the right places by inspecting items or making sure that the type of garbage and trash you are getting rid of fits some standards, so we know to what stations and transition areas we need to take them for proper disposal.
Donations are also part of what we do, and all you have to do to have our team working for you and have your junk removed every day so it goes to the right places is to give us a call or email us.
We still have over 60 different services waiting for you based on your junk removal needs, so feel free to ask about them for your property in Atlantis or other areas in the state, as we will be there helping with furniture, exercise equipment, and much more if needed.
Here is a list of our services you can get at Palm Beach Junk Removal and Trash Haulers:
---
Palm Beach Junk Removal and Trash Haulers is the top company in West Palm Beach that offers the best residential and commercial junk removal services. Here's our additional services:
---