Best Scrap Metal Removal Services in West Palm Beach, FL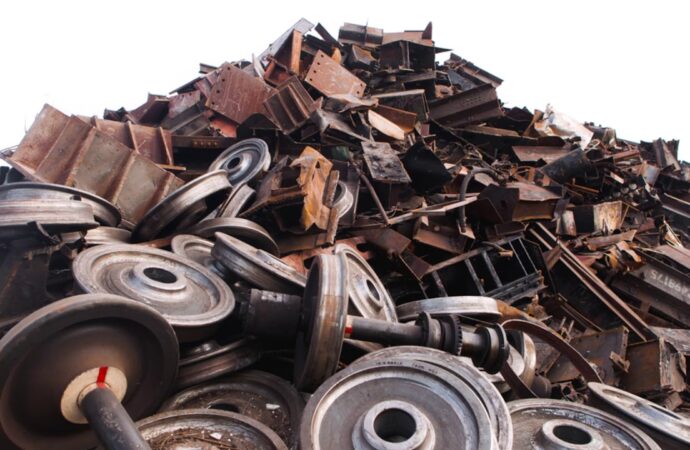 Looking for a scrap metal removal service provider close to your area? We are standing by you. Palm Beach Junk Removal and Trash Haulers are always able to provide assistance. With our professional and dedicated Scrap metal removal team and related technologies, we can assure you that we will deliver whatever you wish. Our company offers a free Scrap metal removal estimate service on junk removal. We are not demanding any payment from our customers for a quote. We are on top in the waste and dumpster business.
Municipal garbage companies rarely pick up scrap metal but our company is willing and ready to pick up scrap metal. We know how to properly recycle or dispose of it, and are able to carry either large or small loads. If you're curious about what sort of scrap metal removal we're processing and recycling, here's  an example of some scrap metal: we work with
Aluminum

Brass

Bronze

Copper

Iron

Stainless Steel

Tin
Palm Beach Junk Removal and Trash Haulers ‌-‌ Scrap metal experts
---
With our attentive and reliable staff, we're able to meet our customers' needs. Over the years, most customers trusted us because of the quality of service we provide them. We are able to offer our clients the solution to their problems across our wide range of services. For your dumpster and trash, we specialize in any of the demolition needs. As an organization, our mission is to represent you, while protecting the environment, with utmost responsibility and enthusiasm.
What are you waiting for? Take the opportunity to consult with us on this. We're giving what your money's worth. We will provide you with reliable service at a budget-friendly price because it is important to you. If you don't have any idea how much waste you have and how much it will cost, then you can contact our team and we'll provide estimates. To support you with any of your needs, we have our workforce, our plans, and the infrastructure. We are located within the city and without any hassle, you can call our team.
Here is a list of our services you can get at Palm Beach Junk Removal and Trash Haulers:
---
Palm Beach Junk Removal and Trash Haulers is the top company in West Palm Beach that offers the best residential and commercial junk removal services. Here's our additional services:
---