Best Trash, Waste, & Junk Removal Services in Palm Beach, FL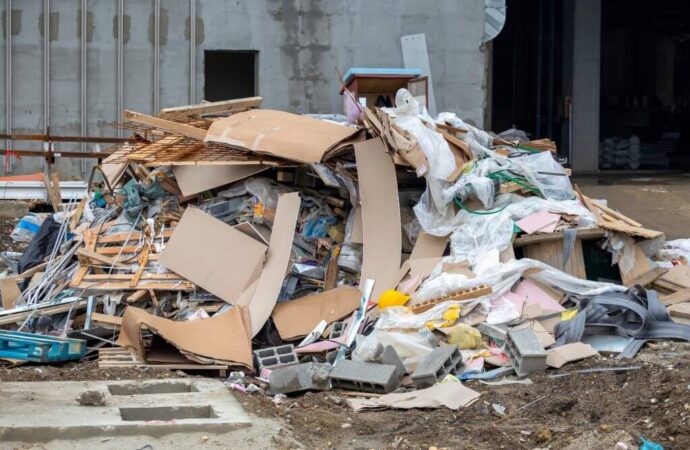 Our company Palm Beach Junk Removal and Trash Haulers, is able to help you if you are looking for more than just rubbish removal and pickup that is offered by your local service. Even if you are only trying to have your rubbish removed on a regular basis, we will go beyond by actually taking all the junk and ensuring you don't have to do the heavy lifting while moving the items to the sidewalk.
Since 2000, we have served Palm Beach, and it is even our primary location in the state. We noticed the needs of residents, business owners, and all those living in the city when we got to see how local services couldn't cover all their needs.
Let us bring our trucks and equipment to your home so that you can focus on the task at hand: getting rid of all the garbage and heavy-lifting items that you want to throw away yet can't.
Our company offers many solutions. We can either provide recurring services to pick up junk from your property multiple times per week or offer one-time pickups depending on your needs and the type of junk you want us to deal with.
You can visit our services page to see all our solutions, or you can call us to ask questions. We want you to know that each recurring service is an individual one. However, depending on the amount of junk you have to deal with, you can request the others as regular pickups.
We offer customized junk removal solutions. We are different from other companies and experts in this area. Ask us any questions, and we will try to accommodate your needs based on the junk you have and the amount of junk or items that you want us to remove.
We Strive for Recycling & Keeping Everything Eco-Friendly
While most waste is sent to appropriate transition stations for proper disposal, we strive for recycling when possible. We will inspect the items and take them to the best recycling facilities so they can get the most out of the items and dispose of the rest accordingly.
We want you to support our eco-friendly goal. We won't and don't want to use the hauling spaces people only use to throw junk and forget about it.
Get in touch with our team to find out what items can be recycled. We also offer a free estimate and a visit to assess the junk you would like us to take away, so you know how much the service will cost and how much work it will take, depending on the type of junk you have.
Individual services are available on our website, but as we said, you are free to call or email us asking all your questions right away. We would love to give you the answers you're looking for and provide insight into how our services work and how much we're able to support and help you with your junk removal needs.
Here is a list of our services you can get at Palm Beach Junk Removal and Trash Haulers:
---
Palm Beach Junk Removal and Trash Haulers is the top company in West Palm Beach that offers the best residential and commercial junk removal services. Here's our additional services:
---