Best Trash, Waste, & Junk Removal Services in West Palm Beach, FL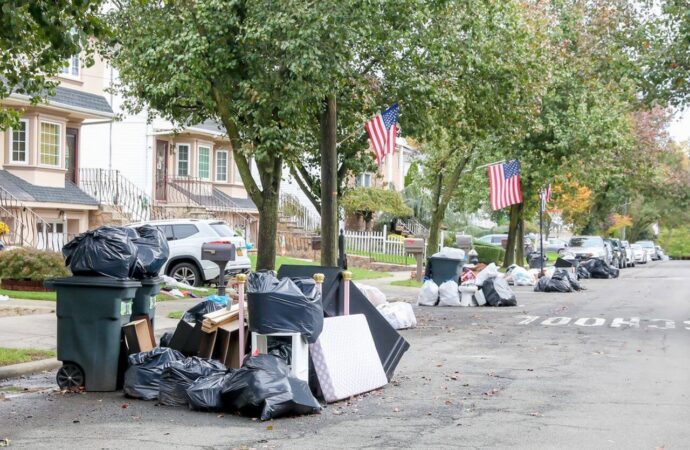 You need qualified professionals to help you move the junk and trash from your home or business property, and we're not talking about those parts of the local service since most of them, unfortunately, won't be able to support all your needs due to their limitations and equipment. If you live in West Palm Beach or the surrounding areas, Palm Beach Junk Removal and Trash Haulers can help you with the regular rubbish or assist you with special removals based on the items and junk you have accumulated or need to deal with.
Many homeowners and business owners struggle to get rid of junk and regular garbage. They can't throw everything in the regular garbage bins or dumpsters if they don't know where to dispose of the items since local services are unable to take on couches, computers, and some specific items.
The regular junk removal service has its limitations in avoiding hazardous items and enabling them to pick up as much junk as possible based on the regular rubbish all households and property accumulate each day or on a regular basis.
It doesn't always pass by your property, and it may not pick up the trash as often as you want. You may also be a residential or commercial property owner who is constantly disposing of electronics, appliances, junk, or other types, but they are unable to help.
Our services are a great help because we can take away all your rubbish and junk.
We can offer full-time junk pickups if you contact us. This means that we will pick up your garbage regularly and either dispose of it properly or take it to the appropriate facilities for recycling. We are eco-friendly and will do our best to help you get rid of the junk that can be used by others or pollute the environment.
We will help you to set up a regular schedule, or we can work with you for one-time pickups. Donations are an important part of our work. All you need to do is give us a phone call or send us an email so we can guide you about what donation centers would love to receive what you consider junk and even take every item and piece there for you as part of our job.
Keep in mind that our company offers over 60 different services, and we are quite proud of this since this allows us to help all West Palm Beach residents and businesses, so there is no need to continuously struggle with the same items and junk in a property that are either accumulated, stored away, or right in the middle taking up on space you could be used for other purposes.
There are still many solutions and services available to you, depending on your junk removal needs. We will gladly help with furniture and exercise equipment if necessary and work with cleanups as requested and needed.
So, contact us for more information and allow us to be the supporters and experts dealing with your junk properly.
Here is a list of our services you can get at Palm Beach Junk Removal and Trash Haulers:
---
Palm Beach Junk Removal and Trash Haulers is the top company in West Palm Beach that offers the best residential and commercial junk removal services. Here's our additional services:
---