What's the Cost for Junk Removal Services in West Palm Beach?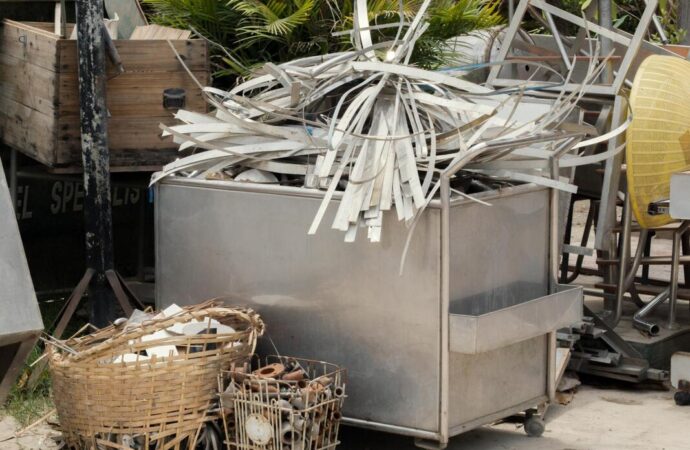 Many customers are concerned about the cost of junk removal that they will have to pay when using a junk removal service. You need not worry, in our hands. Palm Beach Junk Removal and Trash Haulers is the cheapest company in the Region. We offer services of top quality but at a budget-friendly level.
If you are interested in using the junk removal service, in particular, you can contact our team for further information or visit our office. Do you have a hectic schedule? If so, just take a picture of your junk, and we can send you an estimate of the price you have to pay through the images, this is an easy option. Junk removal service costs an average of between $70 and $570, but most homeowners pay about $210 to remove junk while a company spends around $500. This includes a full-size truck with a maximum load of 450 ft3 that will cost about $550 to haul away the garbage. If you are unhappy with that calculation, we will send you our team, and do some inspection. We will give you the exact amount of the price you'll need to pay for our service directly afterward. Inspection is free and quotes are free.
Palm Beach Junk Removal and Trash Haulers ‌-‌ ‌Cheap junk removal
---
Do you want to experience the best service and cost for junk removal in the business? If so, please feel free to phone us or visit our office. We are very sensitive to our client's needs. The positive feedback and rating we have on our website is proof of our being the best. Don't think about your garbage; we are just one call away and will be right there. We are in your immediate vicinity and surrounding towns.
We're your solution to your issues. We'll be pleased to be representing you and your family. Our team makes the comfort you want at home possible and in our hands, we hold the cleanliness you want at your business. Turn your fears into happiness!
Here is a list of our services you can get at Palm Beach Junk Removal and Trash Haulers:
---
Palm Beach Junk Removal and Trash Haulers is the top company in West Palm Beach that offers the best residential and commercial junk removal services. Here's our additional services:
---