Best Commercial Dumpster Rental Services in West Palm Beach, FL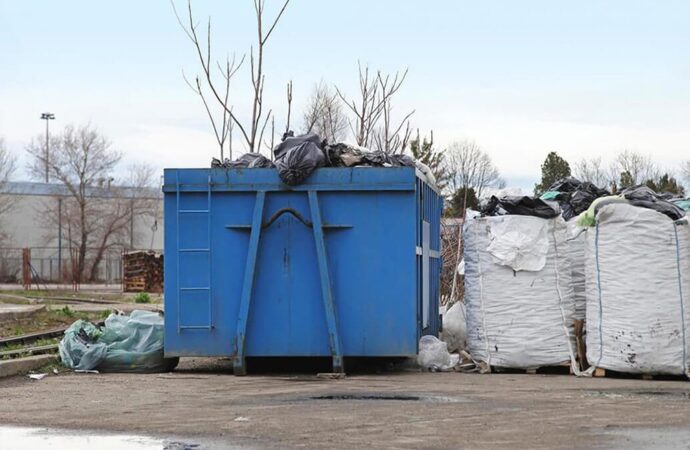 Does your office need a substantial clean up because you're already feeling you're out of space? Are you in need of a service that can help you get rid of all old equipment and office items that aren't being used anymore?
Don't fret – here at Palm Beach Junk Removal and Trash Haulers, we take about just everything, except, of course, hazardous and toxic materials that could endanger other people's health.
What items we take
As we have mentioned, we take about just ANYTHING. From regular items such as magazines, newspapers, books (encyclopedias), to mattresses, old office supplies, and electronics – you name it! We take everything that could be causing tight space in your establishment.
We also take the largest of furniture like desks, long tables, and chairs, as well as wall dividers, drywall, even concrete – you point it, we got it!
Over the years of working here in West Palm Beach and other neighboring regions, we definitely learned and mastered the art of collection. We're known to be the best residential and commercial dumpster rental services company in the state.
We take pride in the never-ending support our clients have given us since day one. They know that they can fully put their trust in us in whatever waste management service they request. Our teams of highly intelligent and friendly servicemen are always ready to assist.
They're carefully trained in the industry as well as customer service – you really won't be bothered by them. Here in Palm Beach Junk Removal and Trash Haulers, if you care about your space or if you care about your business – we care much about the junk you want disposed of, too.
You can bank on us with our safely executed and properly done residential and commercial dumpster rental services. Contact us now and get a free quote!
If you find yourself in a junk-like situation like this, don't hesitate to shoot us a message. We'll be more than happy to make your lives trash and junk-free.
Here is a list of our services you can get at Palm Beach Junk Removal and Trash Haulers:
---
Palm Beach Junk Removal and Trash Haulers is the top company in West Palm Beach that offers the best residential and commercial junk removal services. Here's our additional services:
---