Best Carpet Removal & Disposal Services in West Palm Beach, FL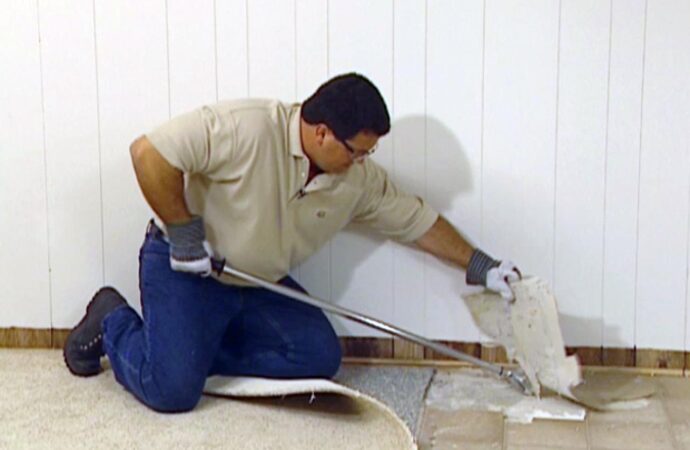 Would you like to take out your carpet without damaging your back? Want to get fresh new flooring? If yes then it will require carpet removal from Palm Beach Junk Removal and Trash Haulers. You've come to the right place. If it is that time in your home or company to replace your old carpet with a new carpet or hardwood flooring, you must first pull it up and then remove your existing flooring. In a large home or company, this can be back-breaking work, plus time-consuming messy work, particularly when the carpet is glued down. The good thing is that you needn't do it yourself. We'll be dealing with carpet removal for you.
Along with our wide range of resources, even the smallest item in your home or property is in our hands. Our professional team will easily remove old carpets and clear your building floors, and ready them for new floors. We offer carpet removal of concrete floors as well as hardwood flooring, all done quickly and affordably. Our firm is the one you need to call when you need a specialist.
Palm Beach Junk Removal and Trash Haulers – Here when you need us
---
When we have finished cleaning your carpet we will take it away for disposal. We don't just care for our clients, but we care about the world and that is what we are known for. Hence we know that it is our responsibility to dispose of it properly. You don't have to worry about how to move big heavy carpet rolls to the correct disposal site; all of this is part of our job. We'll also leave the job site safe and tidy when we leave.
Never waste time on something like this. Now's the time to get things done. The latest floor plan will be completed by our business which is willing to do anything it needs to, to get the job done. Please contact our team for more information, or visit our office. We do the best for you and you have the best company doing the right things in your home or workplace.
Here is a list of our services you can get at Palm Beach Junk Removal and Trash Haulers:
---
Palm Beach Junk Removal and Trash Haulers is the top company in West Palm Beach that offers the best residential and commercial junk removal services. Here's our additional services:
---