Best E-Waste Disposal Services in West Palm Beach, FL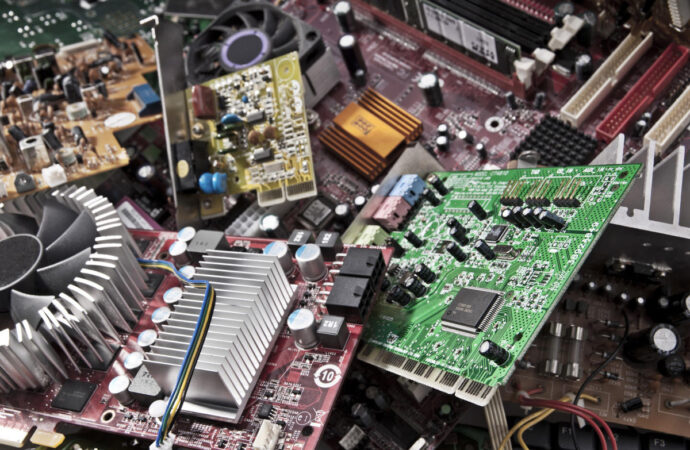 Electronic waste can be found everywhere in our households or places of work. How many printers, computer monitors, and old television sets have been out of operation for over a year now? We bet you are stuck with those stuff in your room. Our company, Palm Beach Junk Removal and Trash Haulers are able to dispose of your electronic waste appropriately. At the speed that most of us upgrade and update appliances to new models, our old gadgets end up not getting used, sometimes collecting dust in some basement or office.
Our company provides affordable, efficient, and eco-friendly E-waste disposal services. Our service can be carried out in the comfort of your home and places of work. You don't need to think about getting your old things selected or disposed of. Not only that, but we make sure your outdated machines end up in the right place: whether it's a charity if the gadgets still work, or a recycling facility to ensure that your e-waste is eco-friendly disposed of.
Palm Beach Junk Removal and Trash Haulers ‌-‌  E-waste experts
---
Electronic waste has many different types of waste. They may be your computers, TVs, printers, or copy machines. All you need to do is approve the E-waste disposal unit and we will dispose of it as soon as possible. Prepare to rid yourself of this old electronic waste? It is as plain as being 1, 2, 3. You can make an appointment by booking online above, or by calling our service.
We will send you our professional team, and make sure your e-waste will be disposed of correctly and responsibly. We're also offering a no-obligation quote. We do this because we want you to be ready with the price. Our free inspection service is also made available to all of our clients, even first-time timers. We agree that health is important for our customers. We want to bring you comfort and give you the chance to experience our premier service. Their sensitivity and dependability are indicative of the efficiency of their operation. Select us, because we are always ready to help at all times.
Here is a list of our services you can get at Palm Beach Junk Removal and Trash Haulers:
---
Palm Beach Junk Removal and Trash Haulers is the top company in West Palm Beach that offers the best residential and commercial junk removal services. Here's our additional services:
---