Best General Rubbish Junk Removal Services in Palm Beach, FL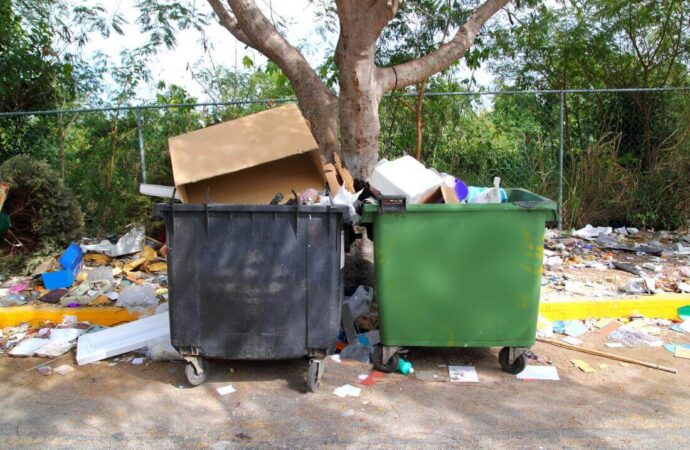 Disposing of rubbish can prove to be more of a challenge than it should when you get to experience the quality of local services and get to know that besides your regular junk, they're unable to pick up the rest of the items you throw to your garbage bins as part of the rubbish. As a result, you get to find reliable experts that can help you with your needs and work around what they can offer to all business owners as well as homeowners. Palm Beach Junk Removal and Trash Haulers offers general rubbish junk removal to the entire community, and we're here ready to take on the task and help you in every step.
We want to make sure that you don't get exhausted and tired of all the hassle that you have to go through when you know what it takes to dispose of your general rubbish when it should be simpler. In fact, we don't even want you to know how it feels when our team is right here to help you in the process.
As a junk removal company in Palm Beach that also serves other areas and cities, we want to make sure you are able to have all the rubbish dealt with on a regular basis. What does this mean?
In most cases, property owners contact us to have their rubbish disposed of in no time and as a one-time need. However, many other clients have requested recurring pickups and services as they have noticed how difficult it is to deal with all the garbage, even with the regular local service passing by.
Our goal is to make sure you get enough attention, have our team help you with frequent disposal, and ensure you won't have to leave all the rubbish aside for days until the next local truck passes by and picks it up… if it even does due to the type of rubbish you may have in your garbage bins or bags.
We're here to solve all the issues and work around your needs and what you need to get rid of and even recycle the items and rubbish when possible based on the materials and elements found in the general garbage.
How to Access Our Services
All it takes is a call or email. We have designed the perfect contact form on our website as well, and you can fill it out with the details and information required for our team to get back to you and provide an estimate around the service you require and what you need.
Keep in mind that our services vary, and it is important to select or choose our general rubbish junk removal solution if this is what you're looking for. If you aren't confident or sure yet, this is fine as well since we will discuss your needs and focus on providing guidance in the beginning so you're clear about how our trucks and teams can help you with your removal needs and projects.
That being said, it is simple to book us if you know what you need is general rubbish junk removal. You only need to call or fill out the form and let us know when you want us to visit and if you wish to get the estimate only (completely free and non-obligatory in terms of when you decide to hire us), or if you wish to get our services right away and have our team visit to deal with your junk removal needs.
Do We Dispose of or Thrown All the Rubbish?
Yes and no. It depends on what you consider disposing of something.
If you are asking in case of a specific type of rubbish or junk you have, we're able to work with any items and waste as long as they are non-hazardous. If you're, however, asking to know if we only throw the waste and rubbish in hauling areas, the answer is 'no.'
Our team recycles and focuses on taking the waste and rubbish to recycling facilities if the items and junk we're removing for you qualify for it. Even if they do not, we will work around what can be recycled or not and dispose of the rest in the best transition centers and stations in the city and area so they can take care of all the materials and junk properly.
Rest assured, we're eco-friendly and worry about all the elements and even get to donate items if this is part of your junk.
Contact us for more information, and get access to our services today!
Here is a list of our services you can get at Palm Beach Junk Removal and Trash Haulers:
---
Palm Beach Junk Removal and Trash Haulers is the top company in West Palm Beach that offers the best residential and commercial junk removal services. Here's our additional services:
---