Best Property Cleanup Services in West Palm Beach, FL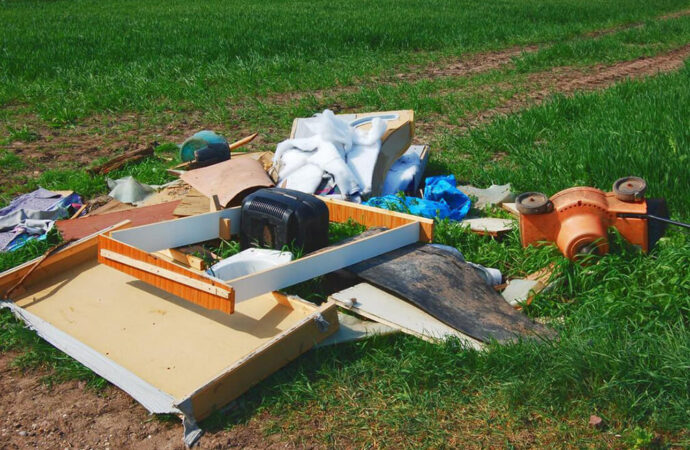 It's sometimes a hassle to think about cleaning up and sanitizing your property. You may not have the time to do so or you might not be confident that you'll be cleaning and sanitizing it in the right way. You can always hire local home cleaners to do the job for you. But it might not be as efficient as hiring a professional company that provides a property cleanup service.
Palm Beach Junk Removal and Trash Haulers is the go-to company for all waste disposal and trash and junk hauling services in the region. With us, you'll never have to think about how your waste will be disposed of – we can promise a safe and efficient delivery!
Cheap and Flexible Pricing

Advanced Resources and Equipment

Professional Junk and Trash Collectors and Servicemen

Highly Responsive, Prompt, and Proactive
Why Clients Choose Us
---
With the versatility of our services, many clients choose us in whatever waste management and waste disposal services they need. All of our services are done and properly executed by our highly dedicated, qualified, and experienced trash and junk collectors and specialists – you'll never have a single doubt about how we perform our services.
From your regular house or office clean-outs, property cleanup, and dumpster rental services, we also perform light property demolition, demolition waste removal, as well as rubbish and debris, hauling, and collection.
Our property cleanup service is one of the best highlights of what we do. Whenever we perform a property clean-up, we always make sure that every corner of your property is free from any kind of trash, junk, and dirt.
Similar to the thousands of people who patronize us, you can put your full trust in us here in Palm Beach Junk Removal and Trash Haulers. All of our services are targeted to ensure that your family's health is not compromised.
Give us a call and we'll be where you need us to be in a jiffy.
Here is a list of our services you can get at Palm Beach Junk Removal and Trash Haulers:
---
Palm Beach Junk Removal and Trash Haulers is the top company in West Palm Beach that offers the best residential and commercial junk removal services. Here's our additional services:
---