Best Trash, Waste, & Junk Removal Services in Loxahatchee, FL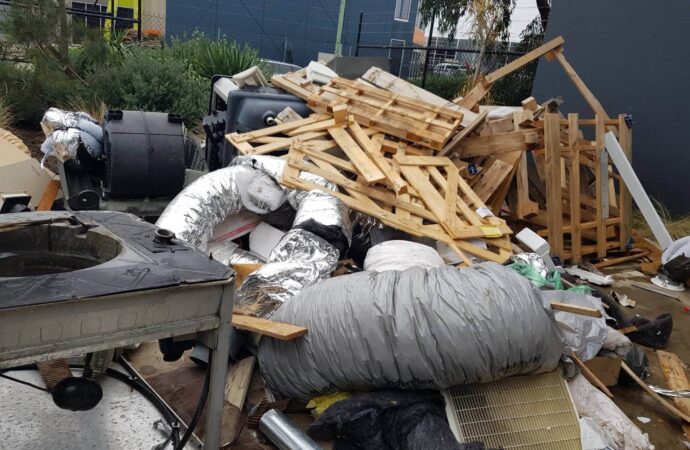 If you're thinking about finding a new place to live in Florida, Loxahatchee is an amazing place, but you'll soon notice that junk removal services can be a little difficult to find or deal with as most local companies cannot handle all the junk and garbage being thrown away. Our team at Palm Beach Junk Removal and Trash Haulers can provide you with all the support and assistance you need to dispose of old items and recycle them. We also offer the option to donate old furniture or electronics and bring the items to specific places based on their condition and what you'd like to do with them.
We are the only company in Florida that offers many junk removal services and not only deals with your general rubbish but also makes sure to help with all types of items as long as they are non-hazardous. We will not only take care of your regular garbage collection, but we will also deal with any debris, decks, or electronics that you may have, so feel confident to contact us.
Prices vary depending on what service you need, how much space you use from our truck, and the work involved in removing junk from your property. Sometimes, owners or clients may need us to assist with the whole uninstallation process of some equipment and items, such as exercise equipment or maybe cubicles and office items.
Our service includes heavy lifting. If you are unable or unwilling to lift heavy objects or move an old couch, you don't need to. This is possible because we have qualified staff members. The estimate is provided before you hire us and it includes this part of the support and service.
We will visit your home to assess the amount of junk and items you have; then, we will calculate how long it will take for us to load it all onto our truck. We will then give you an estimate and ensure you don't need to pay anything or decide if you want to hire us or not right away. You're welcome to take your time and contact us later.
The free estimate will be kept and will include all elements of the service. You can call us later to make a decision, as we said, and there won't be any price increases or changes unless you want more junk removed or perhaps less. This will naturally lower the cost accordingly.
Let us be your junk removal experts and take care of all your commercial or residential property's junk. We are happy to help you remove all junk from your property and transport the ones that can be recycled or donated to people who are willing to accept the good-condition items.
For more information, contact us today. We have 60+ junk removal solutions in Florida. You can get either one-time or recurring pickups for your Loxahatchee property or allow us to recommend specific services based on the junk you have stored or accumulated in the space.
Here is a list of our services you can get at Palm Beach Junk Removal and Trash Haulers:
---
Palm Beach Junk Removal and Trash Haulers is the top company in West Palm Beach that offers the best residential and commercial junk removal services. Here's our additional services:
---