Best BBQ Grill Junk Removal Services in Palm Beach, FL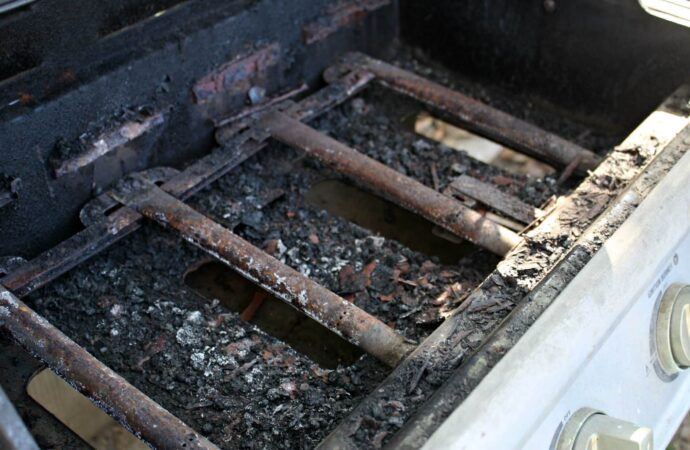 Grilling food is always a joy when you know the result that will come out of your cooking—or someone else's cooking. This is why most homeowners and even business owners for their commercial properties in outdoor spaces are trying to add a new grill or always have one in place to have a good time and go for some different methods of cooking. However, just like everything else, grills get kind of old and they eventually need replacement. Palm Beach Junk Removal and Trash Haulers can help you with the transition from an old grill to a new one. How? By offering BBQ grill junk removal so you have enough space for your brand-new grill to test out and enjoy from now on.
Although getting rid of a grill seems simple, it is about all the items and appliances involved in the process. You may be thinking about the grill itself and how you can, probably, leave it next to the garbage bin and wait for the usual team to pick it up, but they may not do it in most cases and they are unable to take those items to dispose of them properly or send them to the facilities for recycling.
This is when we play a crucial role since we will get to your place, pick up the grill while taking care of the charcoal grill, and focus on the gas grill disposal so there are no missing elements left behind, which could be a nuisance and hassle later on.
With this we want you to understand that we offer a full service, which means we will go to your property, uninstall the entire grill, deal with the gas connections, and make sure that anything that isn't necessary is disposed of or recycled if possible. We will do all the heavy lifting and ensure you can enjoy your new grill in the same place.
Is It Difficult to Get Rid of Old Grills?
Quite a lot. Since most services won't pick the grill as part of their garbage removal or collecting from your property, you're bound to leave the grill in your property stored in a corner taking dust. Some owners end up trying to find a place where they can throw it without meaning this ends up being a hazard for the people around or the planet itself.
There are a lot of considerations and our job at Palm Beach Junk Removal and Trash Haulers is making sure you don't have to struggle nor continuously find places that, usually, don't allow leaving your old grill behind and dispose of it there, this isn't the right way either.
When relying on our team you will have experts working on disposing of the grill by taking it to the perfect area and using the equipment to reduce and eliminate most of the material, or we will take it to a recycling facility or donate it to someone who needs it based on the condition of the grill and if it is safe.
We aim for eco-friendly solutions, so you will never see us throw this BBQ grill or any type of waste and junk in a single place where there are so many ways to dispose of them today and keep the planet green.
How to Remove Your Propane Tank
The only limitation we have is being able to remove the propane tank from the grill and the connection.
Although we can give you insight and help you deal with the connections and the rest of the items included with the grill, we are unable to dispose of the gasoline task as this is part of hazardous items that need to be handled by licensed and experienced members in the area.
We can recommend some recycling depots and transfer stations so you can leave the propane tanks there for disposal and proper recycling when possible. Most of these facilities will be able to come and pick up the tanks for you. If not, we will make sure to recommend one of the nearest places to your home so you can take it yourself and ensure it is properly disposed of.
As for the rest, our team will handle the heavy lifting and ensure you don't have to worry about how clean the area where your grill was is since we will sweep up the floor and clean the entire space so you can have it all good to go for the new brand-new BBQ grill you will finally enjoy.
Contact us for more information and get our team's assistance and removal support.
Here is a list of our services you can get at Palm Beach Junk Removal and Trash Haulers:
---
Palm Beach Junk Removal and Trash Haulers is the top company in West Palm Beach that offers the best residential and commercial junk removal services. Here's our additional services:
---