Best Dumpster Rental for Construction in West Palm Beach, FL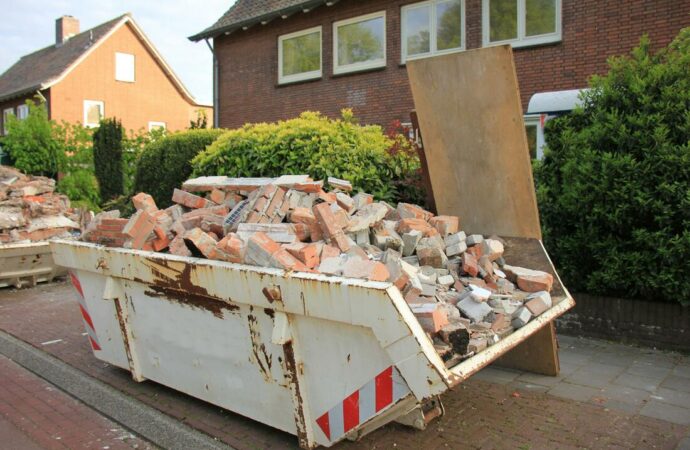 Do you have to conduct some renovations or continue construction work? If so, you may need our help to plan, clean, and secure your job or building sites, irrespective of how many projects you work on. We offer low-cost, clean, and efficient renting of building dumpsters. We work within and beyond the town area, making us the best partner for you.
The standard and reliability of our construction dumpster help ensure it is robust and suitable for different materials including heavy materials such as roofing, landscaping, and heavy building debris. The team can provide you with the support you need. We are also very attentive, thus helping you ensure that your job site is safe and allowing you to speed up your work and avoid delays.
Palm Beach Junk Removal and Trash Haulers ‌-‌ ‌Assisting you with your construction needs
---
Our services at Palm Beach Junk Removal and Trash Haulers can make your disposal easy, as we respond to your needs 24/7. You can call us and book us to pick up the waste and to assist you to do the job. We provide the delivery of your dumpster rental for construction. 
We also prompt service, because you can rent your dumpster as early as you like. We can do that for you as soon as you call us, on the next business day. Our dumpster rental for construction is essentially easy to use. We will drop the dumpster nearest to you, as the appropriate location for quickly throwing in the garbage and waste.
What are you waiting for? Call us today, and tell us what you need. If you are unsure, we offer free inspection and suggest the right dumpster to fit your requirements. All you have to do is call us and we will respond as soon as possible because we care about you. We are also taking care of your health and your cleanliness. We're not only making money, we're here to help you in the ways we know how to. Choose us to be your next dumpster rental company, and take advantage of our reliable and affordable quality services.
Here is a list of our services you can get at Palm Beach Junk Removal and Trash Haulers:
---
Palm Beach Junk Removal and Trash Haulers is the top company in West Palm Beach that offers the best residential and commercial junk removal services. Here's our additional services:
---