Best Trash, Waste, & Junk Removal Services in Lake Worth, FL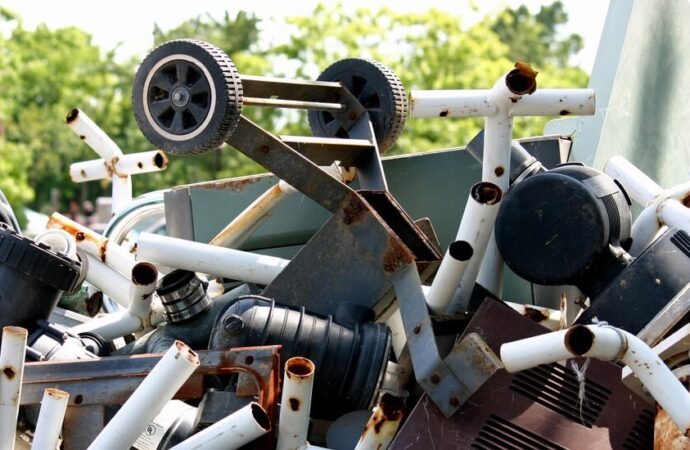 Do you want to get rid of old equipment, electronics, items, and just junk overall? Perhaps you are looking to get rid of some debris? Palm Beach Junk Removal and Trash Haulers is a leading company in Florida, serving Lake Worth as one of the main locations in the state. You can rest easy and let our experts handle the junk removal while they not only do the heavy lifting but load the truck, sweep the area, and ensure you don't have to see the junk anymore while your property is all clean.
It is already difficult to deal with junk and regular garbage. It's not uncommon for people to find that the local service doesn't pick up all their junk or that they always have to deal with the garbage bins and the entire process of making the pickup easier. This is part of living in the USA, and it is normal to make it simple. But when you want to get rid of specific items and equipment, you don't get all the help you need. For instance, local services cannot pick up any of this junk:
Furniture.

Electronics.

Debris.

Tires.

Televisions.
Local junk services are limited to handling food waste and the general rubbish you throw in your garbage bins. They are not able to handle all items. However, they can take the trash to recycling centers so that it can be reused and refurbished, as well as disposed of according to the parts and materials that no longer work but rarely do in most cases.
We can remove all your junk if you work with us. This allows us to provide you with an estimate of the work required, and you can get our assistance immediately after we have provided it or after you have thought it over and accepted the price we have for you, plus our services and support.
We offer regular junk and rubbish removal services, but we can also handle more specific needs.
Yard waste junk removal

Printer junk removal.

Exercise equipment junk removal.

Above-ground pool removal.

Dirt removal.

Office cleanout.

Business cleanout.

Whole house cleanout.

Foreclosure cleanout.

Glass junk removal.

Rubber junk removal.

And much more.
We invite you to explore our website and view our service pages. You can also call or email us to get all the information that you require. We are happy to answer any questions and clarify any doubts.
Our company is eco-friendly, so you can recycle as much of your junk and items as you have. We also take them to recycle facilities. If they are in good condition, we will donate some as well.
We are here to help with all your disposal needs and ensure the process is not only friendly for you but also for the environment and even our team with all the facilities, stations, equipment, and tools we have available to be outstanding at what we do for you and for the planet. Contact us and get your free estimate today!
Here is a list of our services you can get at Palm Beach Junk Removal and Trash Haulers:
---
Palm Beach Junk Removal and Trash Haulers is the top company in West Palm Beach that offers the best residential and commercial junk removal services. Here's our additional services:
---