Best Condo Clean Outs & Services in Palm Beach, FL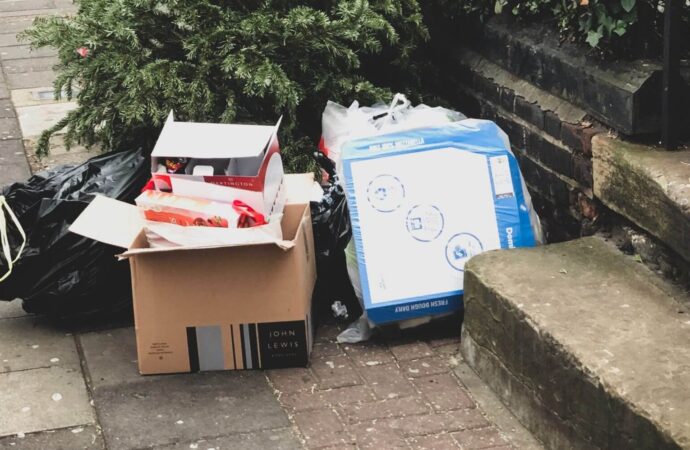 Suppose you're trying to get rid of all the junk and items you have in your condo and property. In that case, we can help you by providing a full service around cleaning out and ensuring you don't have to struggle with heavy lifting or worry about where you will dispose of the junk or how you're going to recycle some of the items you're removing. Palm Beach Junk Removal and Trash Haulers is a top company in the city that focuses on condo clean outs and many other services so we can support all property owners and ensure they don't have to find other people to get the job done for a high price.
Our goal with offering this service is to be there for any part of the process and need. When you are cleaning out a condo, you will need to dispose of lots of junk and items, while others can be recycled and reused depending on the material they are made of and the condition of the object.
When you work with us and have our team clean out the condo because you will sell it, rent it to someone new, or maybe use it yourself after a deal is closed, you will rest assured that all the items and junk are removed from the property and that you can continuously enjoy your space.
The best part about having our company and no other business in the process of cleaning out is that you can rest assured that our team will dispose of the items or recycle them as needed since we care about the entire process is handled.
We worry about the planet and how we can make more people rely on recycling when working with us. We will go to your condo, see all the items and junk that can be recycled, and we will separate them from the rest of the waste and trash that don't enter the recycling category, but we will make sure to dispose of them properly.
Our team is making sure you get all the support needed by going over an estimate when you decide to hire our services. The goal in all this is to make sure that you are comfortable with the service and the price since we know some limitations and budgets apply when requesting it.
Our members will visit the condo you need to clean out, evaluate and inspect the items and the amount of work it will take to clean it, and they will give you an estimate from there so you can decide whether you want to work with our members or not. Also, you don't have to make the decision right away. You're free to take the estimate and say what you want from our services at once or feel free to think about it and take your time considering if you want Palm Beach Junk Removal and Trash Haulers working in all this for you.
What We Do in This Process
More than being the typical company that will go to your property and condo and disposes of all the junk and items without second thoughts, our goal is to make sure all the property is organized, sorted out, and actually clean in terms of what we are removing and how shining it is as we clean while we start making more space.
The entire condo clean out service involves much more than the basic part of moving items and dealing with junk. It includes the whole process of dealing with the cleaning, spacing, organization, and how we make sure you get everything you want from the condo.
Now, this service can be requested by people who are trying to rent one of the condos and units or by someone who just moved in and decided that it is up to them to do the cleaning. There are many reasons why someone would need the service, and regardless of the reason behind your needs, we will make sure you get all the attention and support needed.
We want this to be a good and easy experience instead of a hassle for all the materials and items you want to lift, pick up, move from the property, or just try to clean due to how much you have stored or accumulated over the years.
Contact us today for a free quote, and rest assured your condo will be completely clean and without any issues once our team finishes with every detail and element in this process.
Here is a list of our services you can get at Palm Beach Junk Removal and Trash Haulers:
---
Palm Beach Junk Removal and Trash Haulers is the top company in West Palm Beach that offers the best residential and commercial junk removal services. Here's our additional services:
---