Best Trash, Waste, & Junk Removal Services in Royal Palm Beach, FL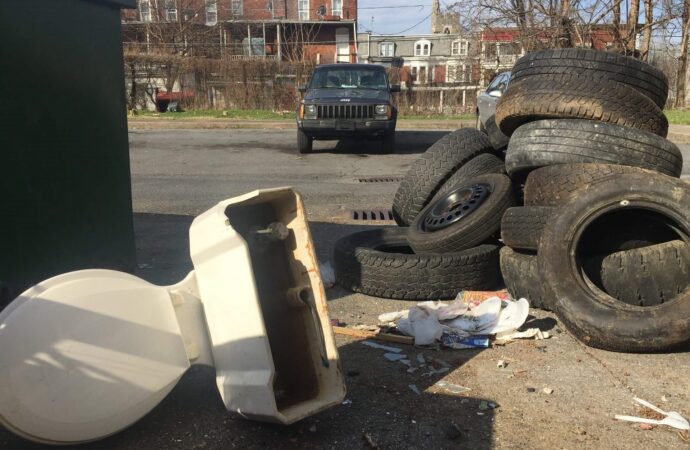 It can be hard to find the right people to help with your junk removal needs and all the trash and garbage you have on your property in Royal Palm Beach. This is especially true when most companies focus on one-time services and don't aim for recurring ones to support you in every possible way. Many companies will only offer a pickup service as well and won't help you with heavy lifting or provide additional services for specific items. 
Palm Beach Junk Removal and Trash Haulers are different. We care about the junk in your home and the way you want it to be recycled or disposed of. Even if where it is located in a commercial property or business, you need to handle and ensure the garbage is not an issue.
When you decide to work with us and rely on our team, you get access to the common yet crucial support we like to offer:
Bring you a truck and equipment so we can move the items and junk.

Do the heavy lifting for you, so you don't struggle with this process.

Charge or load the truck.

We can take the junk to all disposal and transition stations depending on the type of material and junk we're dealing with.
We take all types of junk, from regular junk and garbage to things you don't use or put in your garbage bins, such as exercise equipment or maybe debris.
We will do all the heavy lifting, so you don't need to rent a container or load it yourself. This option can be used depending on what you need and how long it takes to get rid of your junk, so you can still rent a dumpster if this is truly what you want.
We will visit your business or home to assess the junk and provide you with an estimate based on the amount and the work required to remove it.
We offer both recurring and one-time services. What does this all mean? We can help you if you have junk removal needs or are facing problems in your locality.
We can accept any item except hazardous waste, but large amounts of junk are welcome. This is the only rule: We accept only non-hazardous junk. If you require assistance, please do not contact us or just ask for facilities we can recommend.
We can take away appliances, electronics, junk, and other garbage. Some clients might not be willing or able to allow us to visit their homes to examine the junk. If you do not want our team to visit your property to inspect the junk, or if you are unable to allow us to come to see it, we will need photos and a good description of the number of items or amount of junk you need us to remove for you.
We can also do same-day pickups and not only booked appointments—although the latter ones are better. So, feel free to contact us today and get all the help you need.
Here is a list of our services you can get at Palm Beach Junk Removal and Trash Haulers:
---
Palm Beach Junk Removal and Trash Haulers is the top company in West Palm Beach that offers the best residential and commercial junk removal services. Here's our additional services:
---