Best Debris & Trash Removal Services in West Palm Beach, FL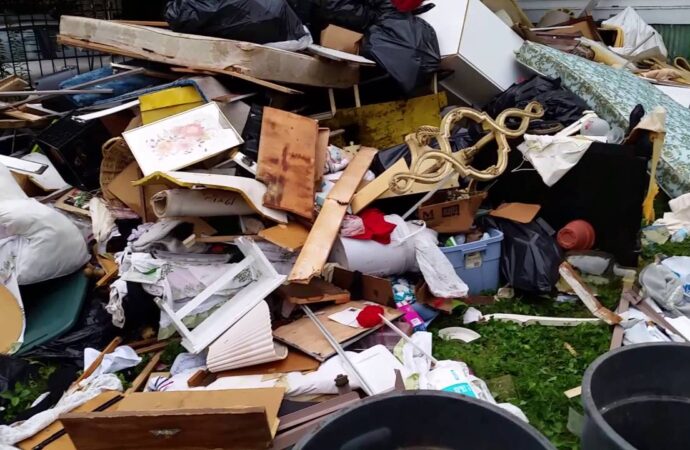 Palm Beach Junk Removal and Trash Haulers is the best debris & trash removal company to help you remove the trash and debris in your home, office, or property. If you're looking for a company to help you get rid of the trash and debris, we're here! You don't have to make it more difficult, taking several trips to and from the local dump. This can be a huge problem for you. With our waste and debris removal service, you can now simply dispose of several tons of debris by loading it all into the dumpster at once.
We cater to many types of wastes and debris. Cleaning up garbage and junk is a tough task. To handle the waste from your worksite, you need an equally tough garbage and debris hauling company. If you struggle with residential trash and debris that part of your general household waste, we are experts on that as well. Our aim as a company is to earn profit but beyond that, we want to have happy customers and help protect and conserve the environment. Over the years, we've remained at the top of our spot and maintained it.
Palm Beach Junk Removal and Trash Haulers – Call us today
---
We want to help you keep your home and surroundings clean and safe. If you're interested in our waste disposal service, you can contact us and we'll be there for you. We offer low-cost dumpster rentals all around the house for your cleanup needs. You may even find after-storm debris including trees, shingles, things that were broken off, food leftovers, old stuff, and much more.
The hauling of garbage and waste is hard work. Our company offers an easy means for homeowners, contractors, and business owners to clear tons of debris at a time. Our business is the town's biggest provider. We provide very good rates for our services. We can promise the absolute best for you. You will be very happy to work with us. We are very excited to assist you with your debris & trash!
Here is a list of our services you can get at Palm Beach Junk Removal and Trash Haulers:
---
Palm Beach Junk Removal and Trash Haulers is the top company in West Palm Beach that offers the best residential and commercial junk removal services. Here's our additional services:
---