Best Dirt Removal Services in Palm Beach, FL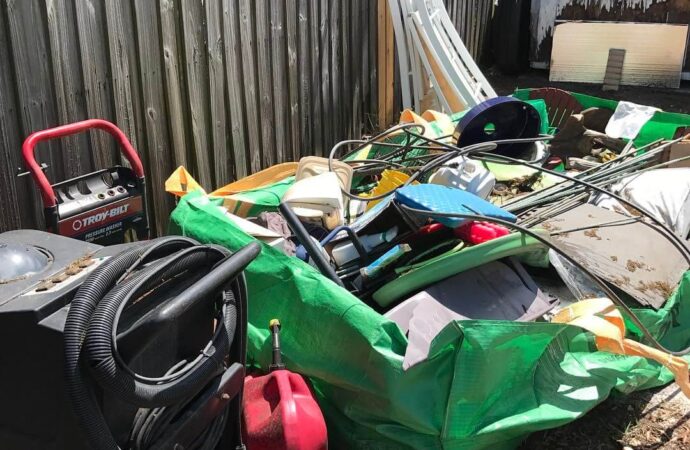 Getting rid of all the dirt from a construction or project can prove to be a real challenge when you notice the heavy work it involves. At the same time, you fill the dumpster or decide to move the soil and everything in the space to a different location so the service you hired and pick it up without issues. In all this, the problem lies that you cannot rely on local services or municipal ones, and dealing with dirt removal should usually be part of the contractors' work if you are under construction or working on a project, but what if you're not? Palm Beach Junk Removal and Trash Haulers is here to support you on it.
We are able to work on your dirt removal needs and make sure you don't struggle with the entire process, as we understand that sometimes it isn't about not wanting to do it yourself but rather not being able to do so. Besides, there's no need to handle this heavy work when you need to hire a company that can dispose of all the dirt, especially if it is large amounts.
We will go to your place, assess the dirt and see the amount, and provide you with an estimate based on the following:
The amount of dirt we need to remove for you.

How much work and effort will it take to deal with the dirt?

The truck we have to use and the number of workers and members that need to participate in the process to finish it within a specific deadline.
We want you to know that prices always vary, but if you are dealing with this, you shouldn't try to handle it yourself.
Since local service won't be able to pick up all your dirt even if you leave it aside or next to your garbage bins, you need to think about how you're going to deal with the removal in terms of disposing of the dirt and where it is taken or where you can leave it, so it doesn't pollute the environment or affects the rest of the items and the junk being disposed of in facilities.
Many considerations come to mind, and we will make sure you don't have to worry about them since our team will take care of moving all the dirt, using the perfect dumpsters and trucks for it, and taking it to haul centers or places where the disposal will be done properly while removing all the possible elements and materials we can find on the dirt so they can be recycled accordingly and properly by recycling facilities around the state.
Allow Us to Be the Perfect Solution & Support
Unlike other junk removal companies that will ask you to leave all the dirt in the front yard or place when they can just pick it up with the truck, we will be there to support you with the entire removal process. What does this mean?
Depending on how you want us to deal with this, you have several options for dirt removal:
We can rent you a dumpster so it is always accessible and ready in your property so you can load it with all the dirt in your space.

We can take our team members on a one-time service or recurring removal if you need help, so they are the ones loading the dumpster or the truck for the disposal that will take place every time we visit, and you need us.

If you are a company that works with other clients and people who need dirt removal as the result of a project or service you deliver, we can offer a deal to be the ones dealing with the removal in no time and ensure your clients aren't affected by this junk or trash, if it can be considered like that—not exactly.
When we pick the dirt, we will make sure to take it to the right disposal areas, and the cost for all this will be included in the estimate we provide you during the first and free visit to provide you with the quote.
This estimate is non-obligatory, so you don't have to feel pressured into choosing us or having our team hired in the blink of an eye. You can contact us when you feel comfortable and when you finally want us to be there for your dirt removal.
Call or email our team, or fill out the contact form to book our services and leave all the information we should know.
Here is a list of our services you can get at Palm Beach Junk Removal and Trash Haulers:
---
Palm Beach Junk Removal and Trash Haulers is the top company in West Palm Beach that offers the best residential and commercial junk removal services. Here's our additional services:
---